Clearing Cache and Cookies
If you reset your password and are still having trouble logging in, we suggest clearing your cache and cookies from your browser. Below, are instructions on how to do so. Please note that each browser has a different set of instructions.
---
Clearing Cache and Cookies for Google Chrome:

1. Click on the three vertical dots, located to the right of the URL field.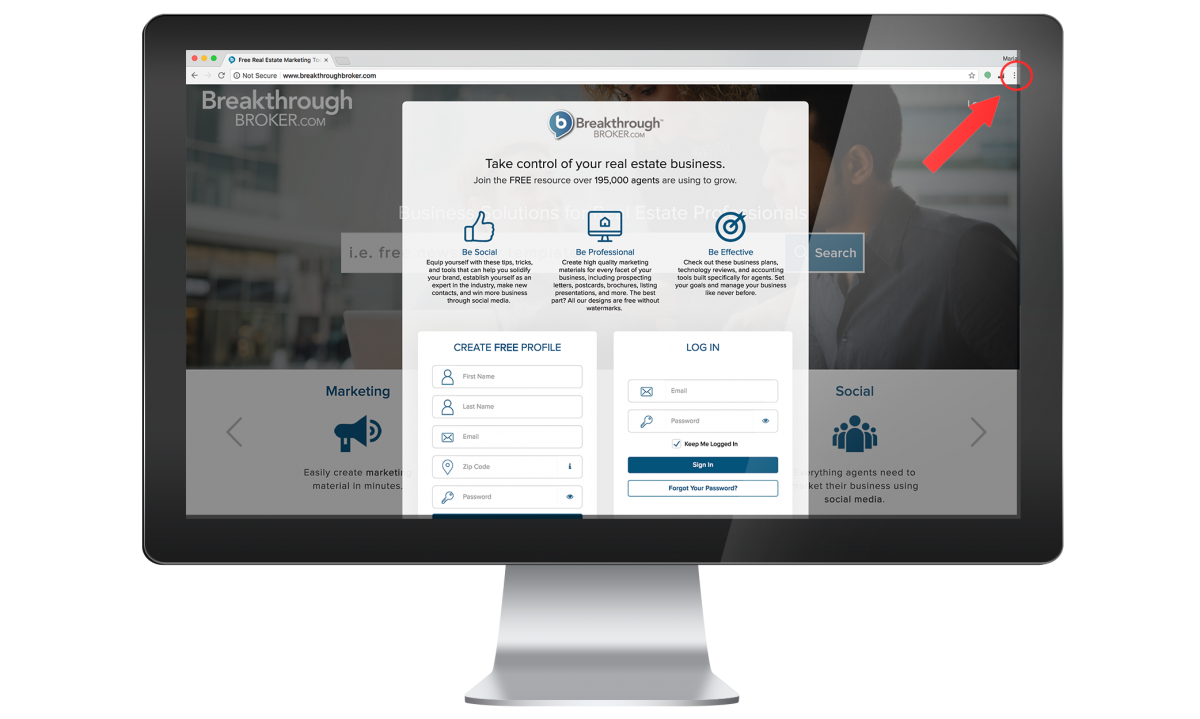 2. A drop down menu will appear, click the option "More Tools", then "Clear Browsing Data."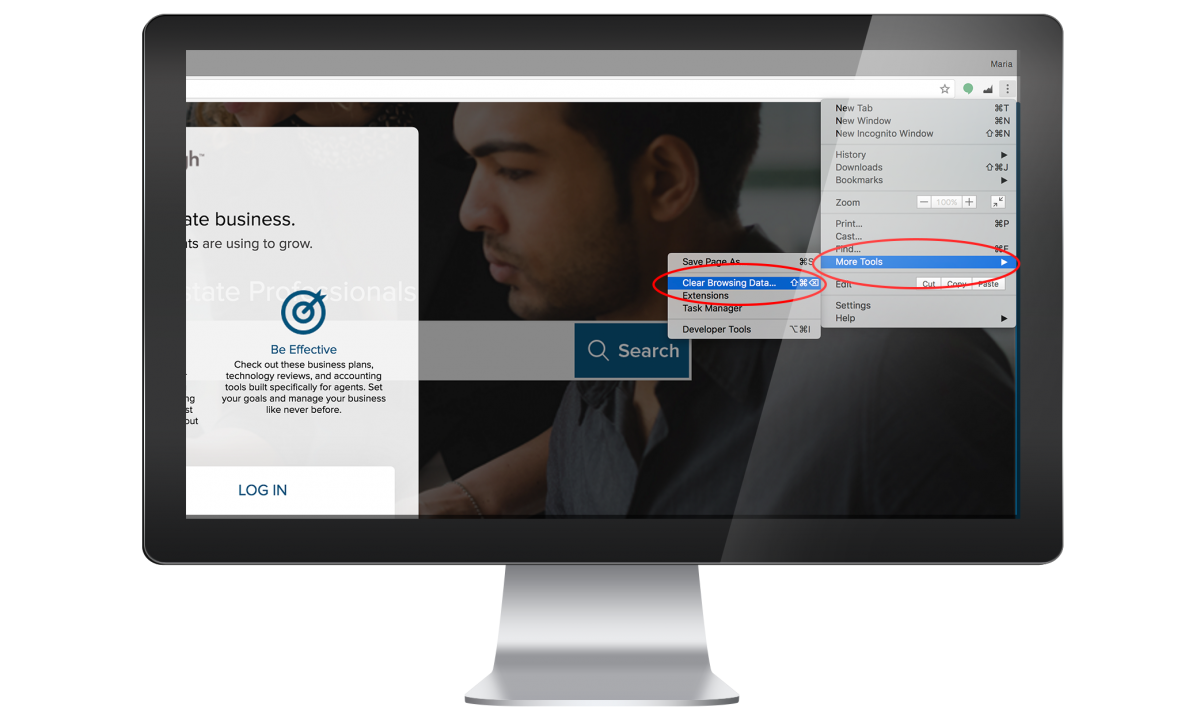 3. A new window with your browser's settings will open. Select the boxes "Cached images and files" and "Cookies and other site data", deselect all other boxes. Next, click on the blue button, "Clear Browsing Data". Once the browsing data is cleared, the pop up box will disappear.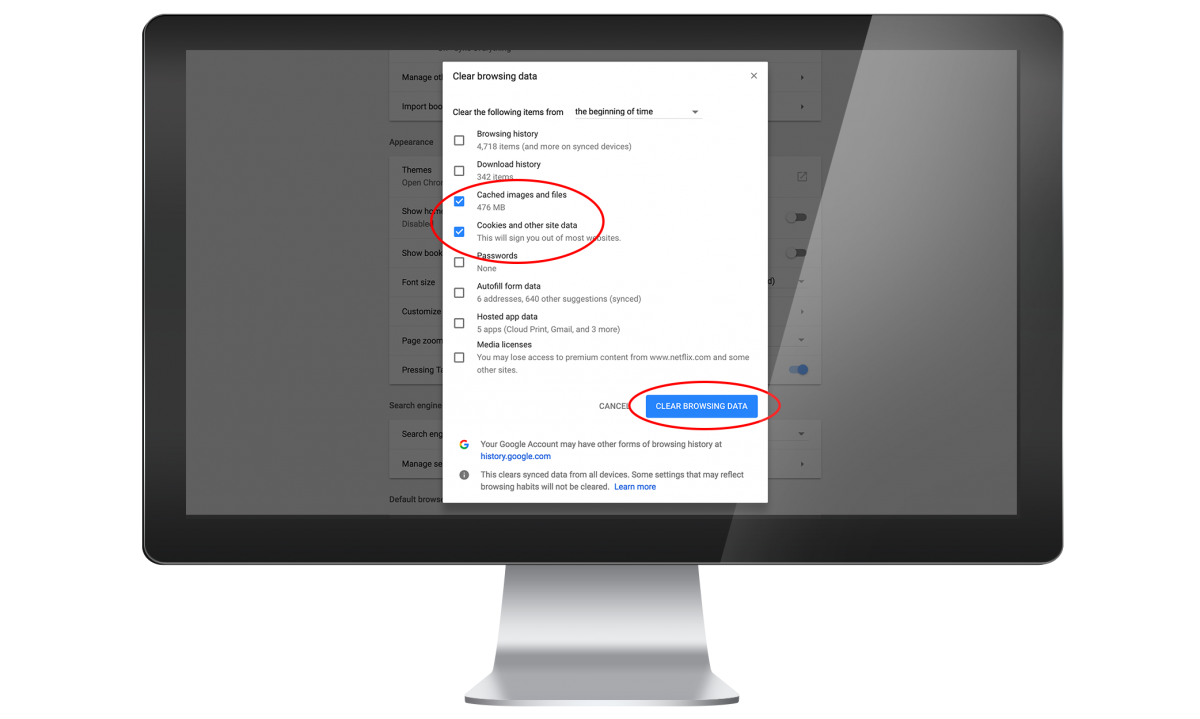 ---
How to Clear Cache and Cookies for Safari 8.0 - 10.0:

1. Click Safari in the upper left hand side of your screen. In the menu that appears, click Preferences.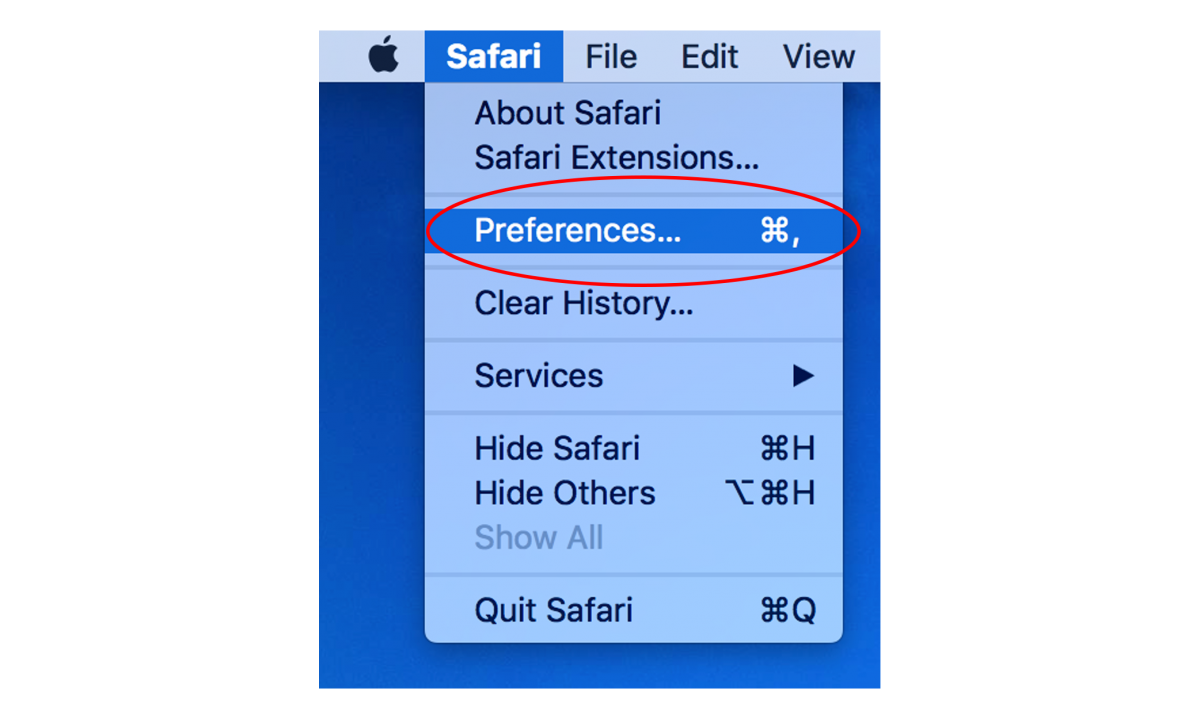 2. In the pop up window, click the "Privacy" tab and then click the button "Remove All Website Data."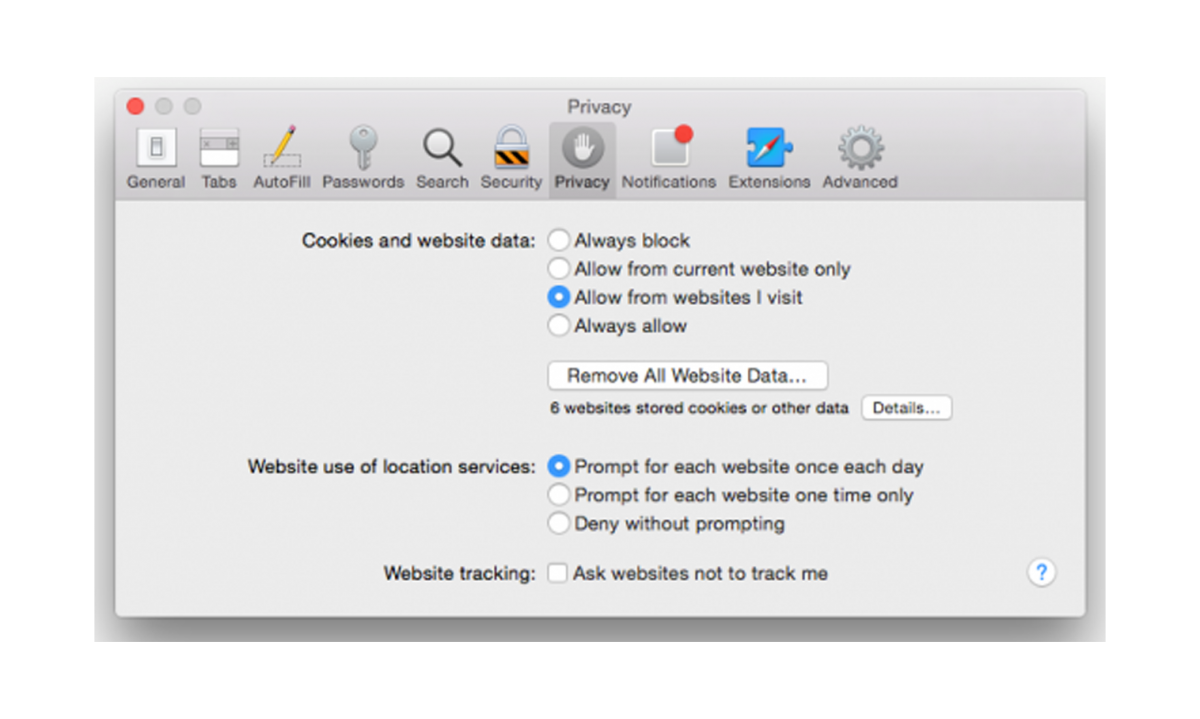 3. Click "Remove Now" in the pop up window that appears. Once you're done, go back onto BreakthroughBroker.com and sign into your account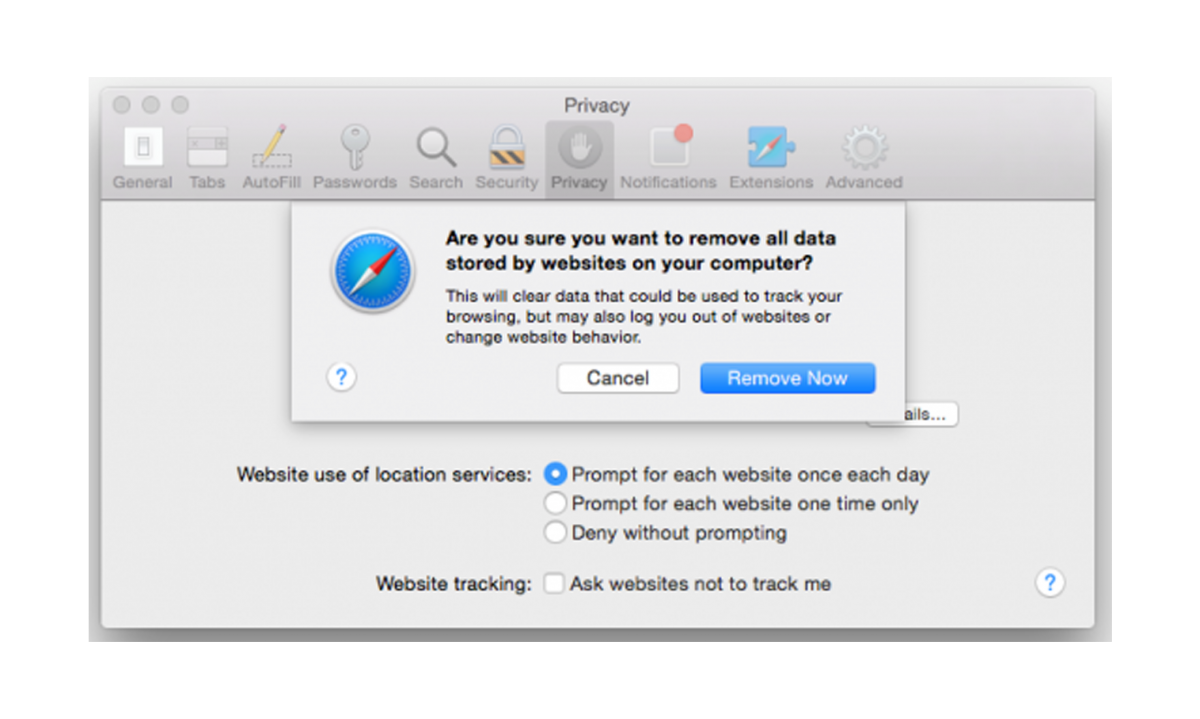 ---
eXp Marketing Center © 2023 All Rights Reserved
COMPANY
FEATURES
eXp Marketing Center © 2023 All Rights Reserved